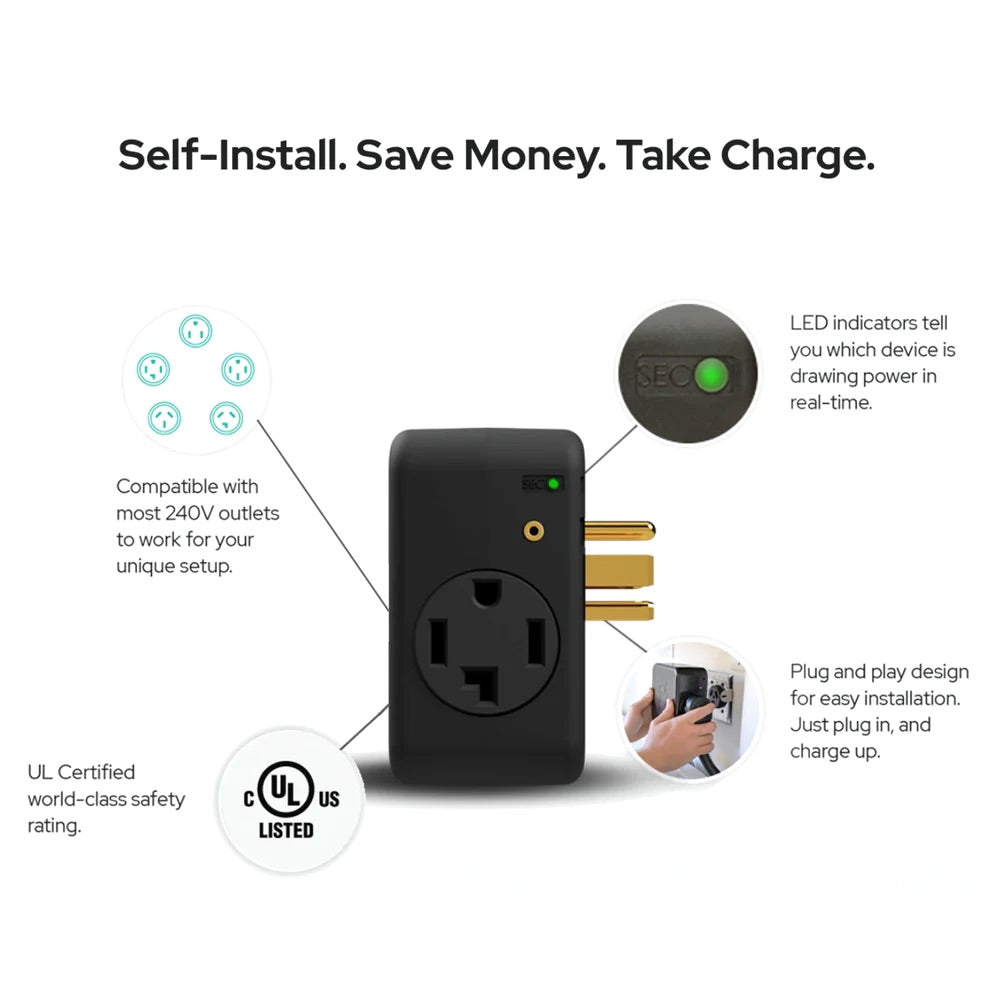 NeoCharge NEMA 14-30 Smart Splitter
*This product ships directly from vendor.
SIMPLE: Plug into your existing 4-prong 220/240 volt dryer outlet for easy circuit sharing between your dryer and EV.
SAVE: Save Money by avoiding expensive panel upgrades and rewiring.

SMART FEATURE: Auto-switch features means you don't have to manually switch.

UL Certified: The NeoCharge Splitter is safety certified to confirm to UL performance standards.

WI-FI ENABLED: Connected troubleshooting and firmware updates.

UP TO 5X FASTER: Charge up to 5x faster.

PROVEN: Trusted by 10,000+ EV drivers.
Governments and utilities offer financial incentives in the form of rebates, tax credits, and grants
YOU MAY QUALIFY FOR INCENTIVES